First off let me just say thank you for all comments on my previous post! I feel loved :) You're all awesome!
And....
Here it is! The recipe for the peanut butter pie I made for my family on Thanksgiving!
It is from Kraft's Food & Family Recipe magazines.
Sorry I didn't take pictures of the process since I was moving fast that morning!
35 Nilla Wafters, finely crushed (about 1 cup)
1 pkg. (3.9oz.) Jell-O Chocolate Instant Pudding
2 cups cold milk, divided
4oz. (1/2 of the 8oz pkg) Philadelphia Cream Cheese, softened
1 pkg. (3.4oz) Jell-O Vanilla Flavor Instant Pudding
1/2 cup peanut butter, divided
Hershey's Chocolate Syrup
Heat
oven to 375F
Mix
wafer crumbs and butter until well blended; press onto bottom and up side of 9inch pie plate. Bake 10 min, let cool.
Beat
chocolate pudding mix and 1 cup milk with whisk 2min. (Pudding will thicken a little). Spread onto bottom of crust. Gradually add remaining milk to cream cheese in large bowl, beating with mixer until well blended. Add dry vanilla pudding mix; beat 2 min. Stir in 1 cup Cool Whip. Spread over chocolate pudding layer. Spoon remaining Cool Whip onto center of pie.
Refrigerate
3 hours. When ready to serve microwave remaining peanut butter on HIGH 15 sec. or until melted. Drizzle peanut butter and Hershey's syrup over pie.
And, ENJOY!
P.S.
Link up here: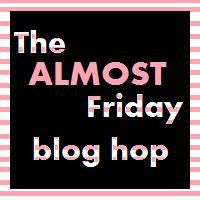 Please & Thank You :)